Meibaotai equipment with cutting and slitting machines, grinding machines, sand blasting machines, 41 8K mirror processing machines, 12 Titanium chemical plating (LIC) production lines and Physical Vapor Deposition (PVD) machines, anti-finger machines, etc. Annual Capacity is 400,000 tons coils and 240,000 tons sheets.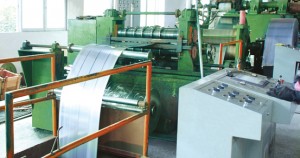 Cutting and slitting machines
width 20-1525mm
length: customer request any length
thickness 0.2-3.0mm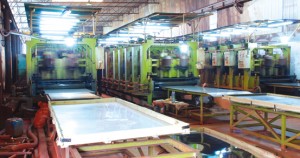 largura: 1500 milímetros abaixo
length:1000mm-4000mm
thickness:0.5mm-3.0mm
linhas polonês 3 espelho com excelente qualidade. capacidade mensal é de mais de 50000 pcs.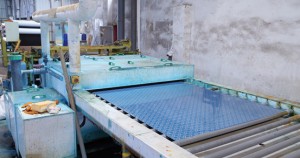 A linha Etching aço inoxidável / cobre / alumínio
largura: 610 milímetros-1,219 milímetro
length:1000mm-4000mm
thickness:0.5mm-2.5 mm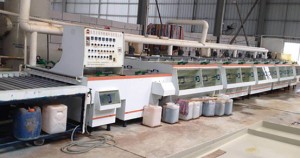 temos mais de 1000 modelo de cliente para fazer a escolha.
modelo personalizado também viável.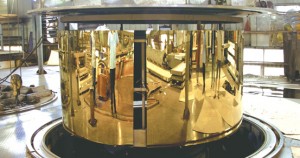 Physical Vapor Deposition (PVD) machines
revestimento de cor PVD
Quatro fornos de revestimento de cor, pode fazer ouro / ouro rosa / preto / bronze / cor azul / verde / campeão
largura: 610 milímetros-1,219 milímetro
length:1000mm-4000mm
thickness:0.5mm-3.0mm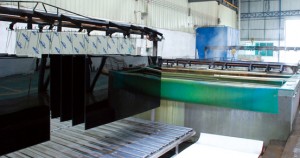 12 Titanium chemical plating (LIC) production lines
color can do black
largura: 610 milímetros-1,219 milímetro
length:1000mm-4000mm and customer request length
de espessura: 0,5 milímetros-3,0 milímetros