Meibaotai equipment with cutting and slitting machines, grinding machines, sand blasting machines, 41 8K mirror processing machines, 12 Titanium chemical plating (LIC) production lines and Physical Vapor Deposition (PVD) machines, anti-finger machines, etc. Annual Capacity is 400,000 tons coils and 240,000 tons sheets.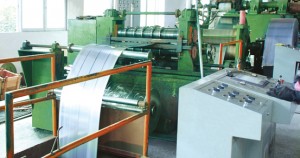 Cutting and slitting machines
width 20-1525mm
length: customer request any length
thickness 0.2-3.0mm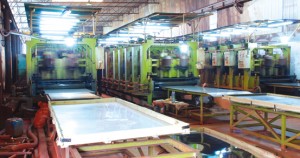 Lebar: 1500mm bawah
length:1000mm-4000mm
thickness:0.5mm-3.0mm
3 cermin garis cat dengan kualitas luar biasa. kemampuan bulanan lebih dari 50.000 pcs.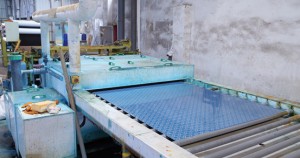 baris Etching stainless steel / kuningan / aluminium
width: 610mm-1219mm
length:1000mm-4000mm
thickness:0.5mm-2.5 mm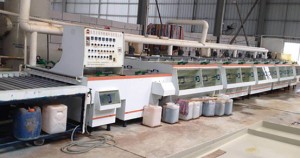 kami memiliki lebih dari 1000 model untuk pelanggan untuk membuat pilihan.
Model kustom juga bisa diterapkan.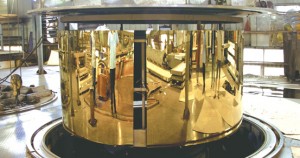 Physical Vapor Deposition (PVD) machines
lapisan warna PVD
Empat oven warna coating, dapat melakukan Emas / rose gold / hitam / perunggu / biru hijau juara warna / /
width: 610mm-1219mm
length:1000mm-4000mm
thickness:0.5mm-3.0mm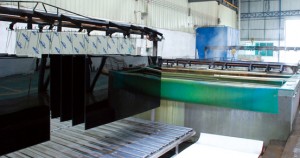 12 Titanium chemical plating (LIC) production lines
color can do black
width: 610mm-1219mm
length:1000mm-4000mm and customer request length
ketebalan: 0.5mm-3.0mm